Slag Recycling
Setting the Standard for Slag Recycling
---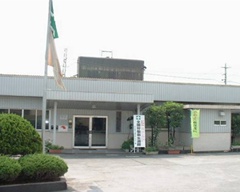 NMD has been the world leader in slag processing since 1955. Since the development of our exclusive technology, we have consistently produced high quality, value added products for all of the major Japanese integrated steel mills.
Our processing technology is able to provide metal of substantially high quality.
In addition to being a profitable adjunct to the steel mills, we can supply improved slag suitable for cement production, soil improvement and road construction material.

Non-Ferrous Metals Recycling
Protect the Precious Domestic Resources
---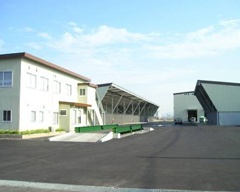 Due to the exorbitant costs associated with separation and collection of composite and mixed non-ferrous metal products domestically, these are increasingly being sent abroad for processing, where there is more of a demand for such resources. NMD is working hard to establish a system of resource recycling to protect these precious domestic resources.
Equipment & Plants
The Experts in Design, Development and Manufacturing
---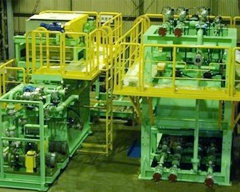 Based on waste matter treatment technology fostered by the waste processing operations of the company's production facilities, NMD is engaged in the development and sales of machinery and equipment to be used in environmental improvement efforts (most notably separating devices).
NMD is utilizing its crushing & separating processing technology fostered through its many years of slag processing to engineer devices that make resource recycling a reality.

Overseas Activities
Providing Tomorrow's Answers for Today's Problems
---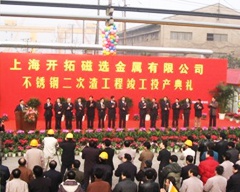 NMD has a distinguished track record of delivering its products overseas that dates back to the early days of its establishment in 1953. Much of this consists of expansion into the Far East and Russia. In recent years, NMD has been increasing its presence in South Korea and China, as well as India and the countries of Southeast Asia.
Detail
Client

Supply The
Magnetic Separator

*High Gauss
Magnetic Separator
<HIGAMS over 20 units >

1953
Philippines
The first export
( WDA class wet magnetic separator )
1958
Sri Lanka
Ilmenite Public Corporation
1963
〃
2006
Korea
POSCO Gwangyang
2007
China
Maanshan Iron & Steel
Wuhan Iron & Steel
Baosteel
2008
Korea
POSCO Gwangyang
2009
China
Guangzhou JFE Steel Sheet
Shougang Group
2010
China
Shougang Group
2011
India
Tata Steel
China
Baosteel
2012
China
Baosteel    
Maanshan Iron & Steel
Pangang Group
2013
India
JSW Steel
China
Taigang Iron & Steel
2015
China
Shougang Group
2016
China
Zhejiang Nisshin
Baosteel Zhanjiang Iron & Steel
Detail
Client
Technical Assistance
Agreement for
Slag Processing
1980
Korea
POSCO Pohang
1990
Korea
Samsung Heavy Industries
1992
Korea
POSCO Kwangyang Phase 1
1993
Ukraine
Makeevka Steel
2002
Korea
POSCO Pohang
2005
China
Shanghai No.1 Iron & Steel
2006
China
Sinosteel Equipment & Engineering
2007
Russia
Chelyabgipromez
2010
China
Beijing Rilian YongtuoMagnetic Separation
Detail
Client
Supply Equipment
for Slag Processing
1984
China
Baosteel
( Steelmaking Slag)
1993
Korea
POSCO Kwangyang Phase 2
( Converter Slag )
Ukraine
Makeevka Steel
Corporate Participation
1988
Korea
Inchong Steel
1999
Korea
Han Kook Metics Co., LTD.
*Magnetic separator
manufacturing & sales
2007
China
Shanghai Kaituo
Magnetic Dressing Metal Co.,LTD.
* The stainless slag processing
Research & Development
Leading the Way to the Next Generation
---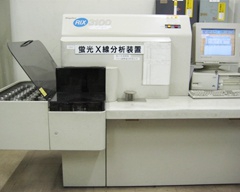 In order to provide our customers with the optimal solutions to their recycling and resource recovery needs, NMD is committed to applied development research aimed at separation and selection technology.