With the confidence that comes with more than half a century of experience, we are ideally suited to support your business.
---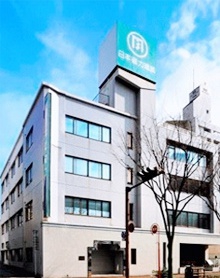 Headquartered in Kitakyushu Japan, NMD has 14 plants throughout Japan.
With our slag recycling business, environment and non-ferrous recycling, recycling equipment manufacturing plants and sales operations, we are uniquely qualified to meet customer needs in a wide range of areas.
Though our recycling efforts, we are committed to helping to resolve the problems faced by our customers as well as global environmental issues. Let NMD handle your magnetic separator and resource recycling needs. Our unrivalled technological strength and proven track record will allow us to provide the highest level of support for your company's projects.
Management Principles
Our goal is the satisfaction of our customers, the development of our company and thehappiness of our employees.
Our business is innovative utilization of natural resources to their fullest potential.
Name
Nippon Magnetic Dressing Co., LTD.
Address
〒802-0077
6-42, Bashaku 3-chome, Kokurakita-ku, Kitakyushu-shi, Fukuoka, 802-0077 JAPAN
Establishment
February 4, 1949
Capital
448. 6 million yen
Sales
14.9billion yen (2018)
Employees
400 persons
---